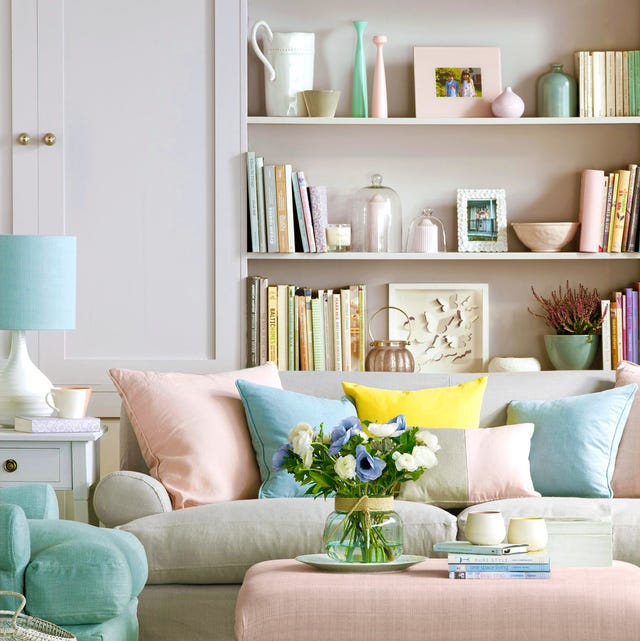 The best way to usher in the spring season is by giving your home a warm-weather refresh. Now that everything is clean, tidy, and clutter-free, upgrade your space with any (or all) of these spring decor ideas. These decorating ideas are really just an excuse to spruce up your living room, kitchen, dining room, bedroom, or office. 
These ideas are appropriate enough to be left up all year long, especially if you want a lighter, brighter space.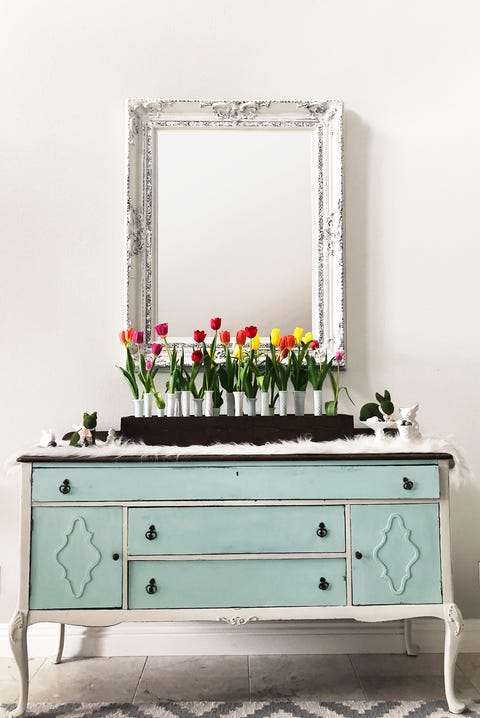 Separate a bundle of colorful tulips into individual bud or vintage milk glass vases for a striking display.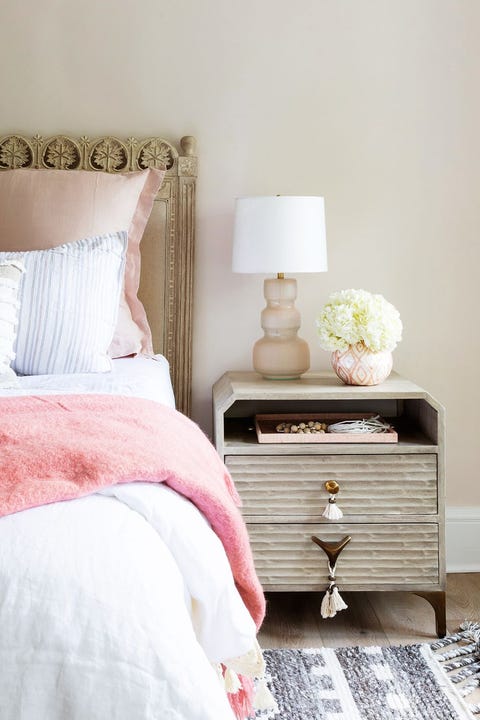 Bring color to your bedroom by mixing in new throw pillows, blankets, vases, and catchall trays in a spring-appropriate hue.
Garden-inspired Wallpaper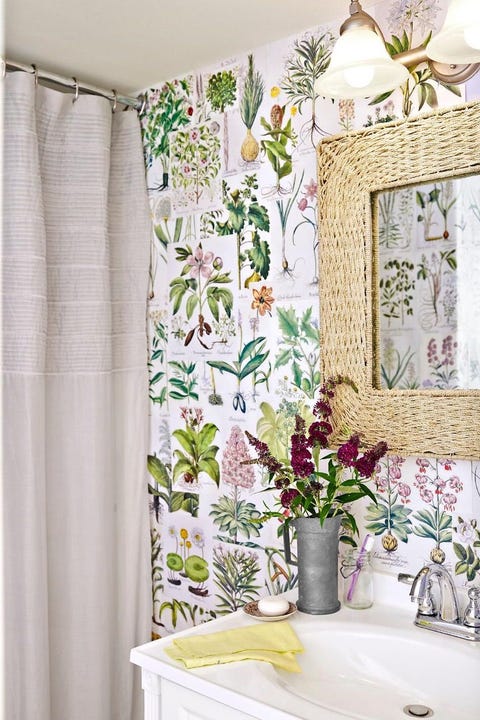 Spring has sprung in your bathroom: Layer empty seed packets or floral-filled book pages along a blank wall to create a botanical statement.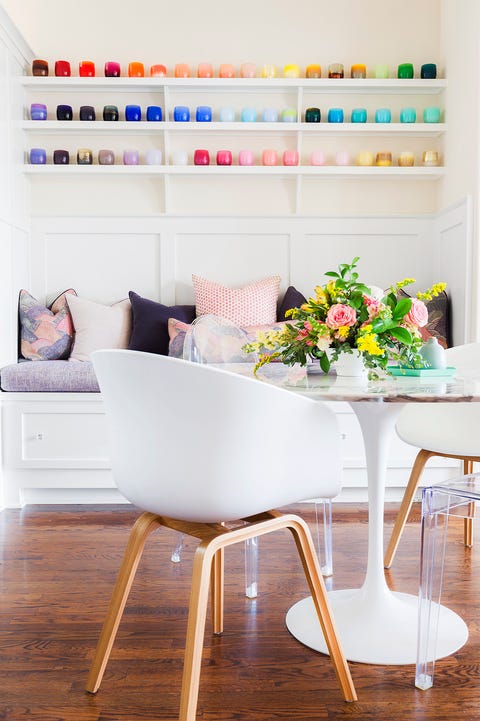 Like mirrors, clear furniture gives the illusion of a bigger space. Take a tiny breakfast nook, for example: Mix clear acrylic and light-colored accent chairs to achieve a lighter look and feel.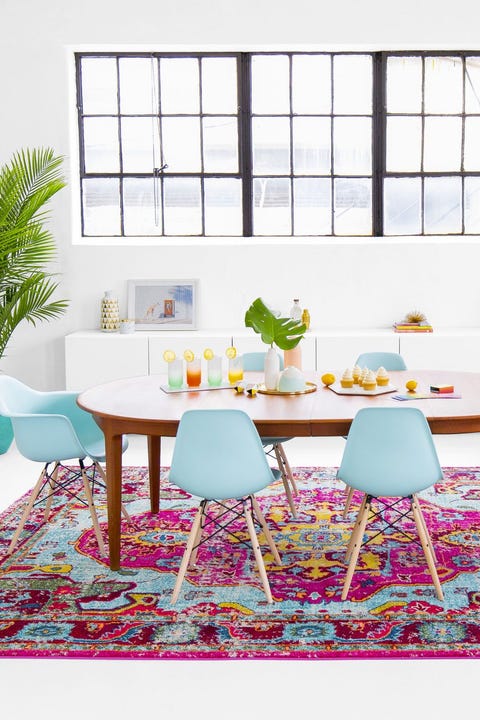 Boho-inspired decor relies on colors, patterns, and fun textures — all appropriate for the spring season. Think from the ground up with a multi-colored rug, accented with chairs in a coordinating shade.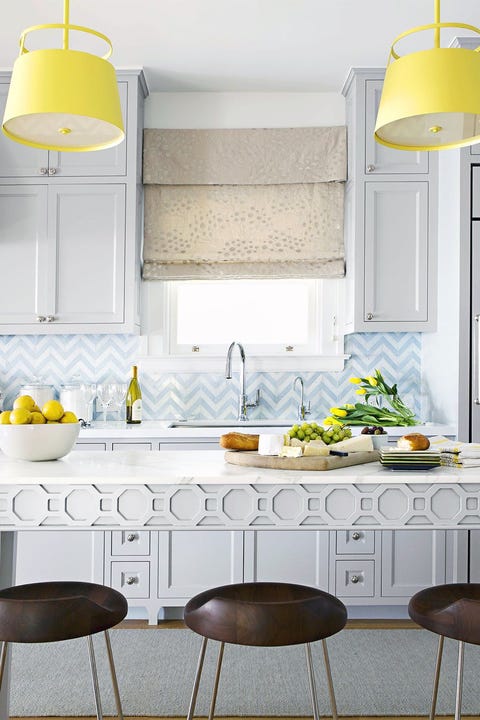 Lighten up your space with bold yellow light fixtures and add decorative accents in a similar hue to match.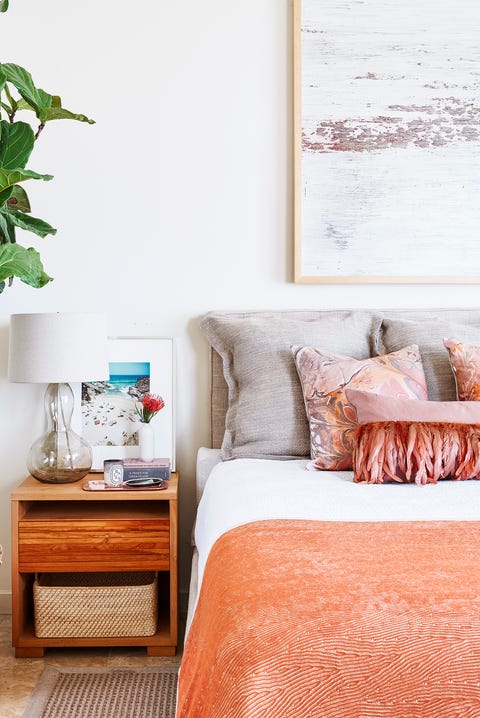 For an easy, spring-ready fix, mix textured throws with patterned pillows for added depth and color.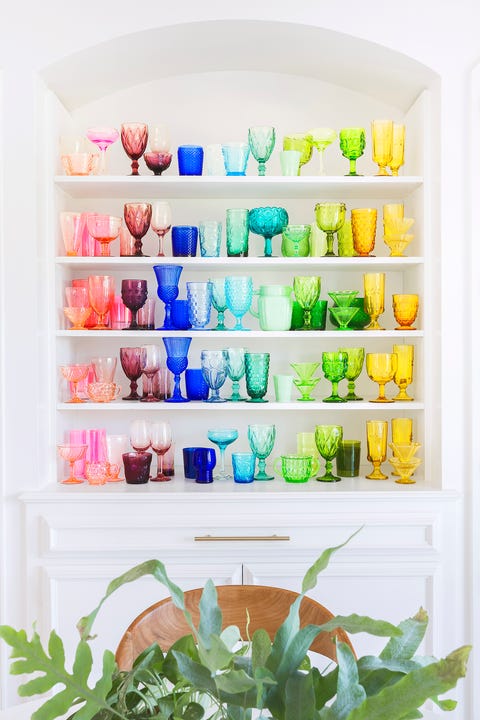 Head back to the store (or your grandma's attic) to find candy-colored stem glasses to put on display. Arrange them by color, height, or any other way that pleases the eye.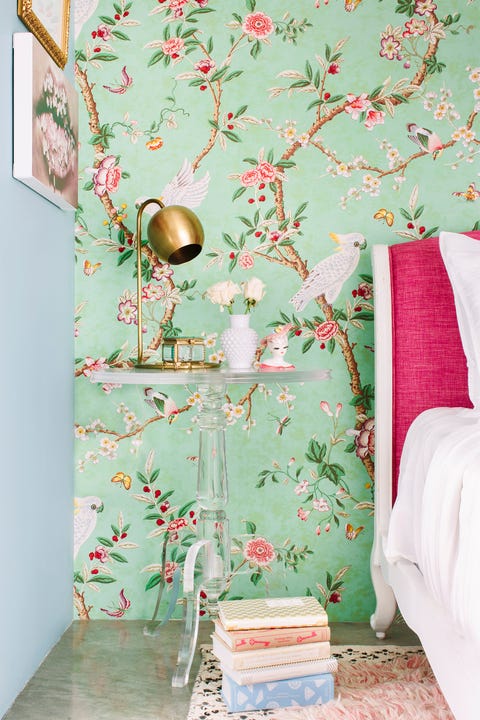 Peel-and-stick wallpaper is a simple way to turn a blank wall into an Instagram-worthy accent piece. Consider it a chic upgrade to grandma's flower-covered walls.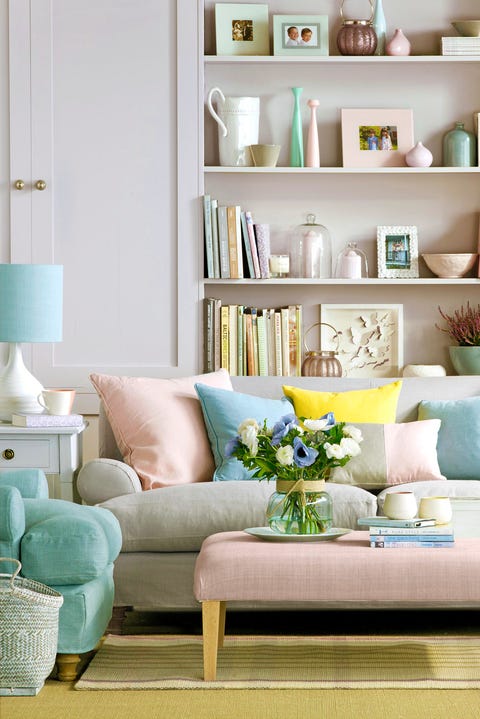 Replace dark, winter-appropriate accessories with Easter-ready pastels. While robin's egg blue, soft pink, and lemon yellow may scream spring, they're also appropriate for the warm-weather months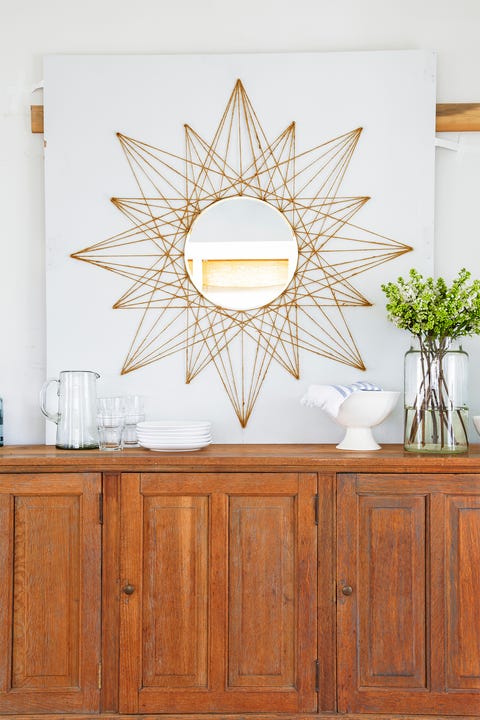 Mirrors have a way of opening up a space, making it look — and feel — larger than it really is.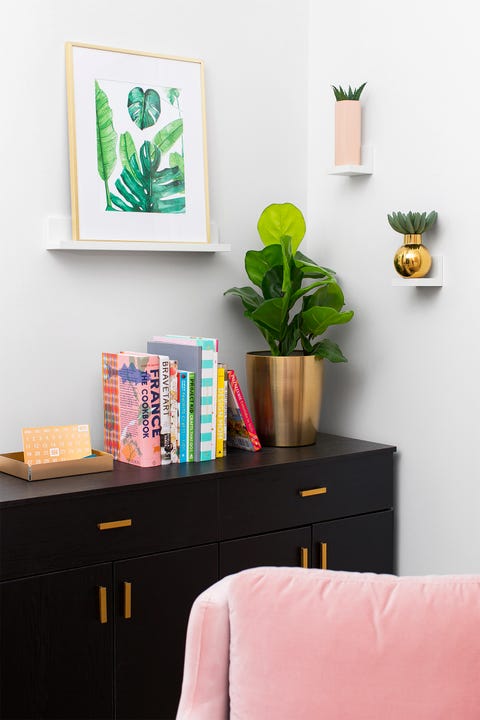 Update any blank wall by hanging shelves of a similar color and decorating with faux plants in color-coordinated planters.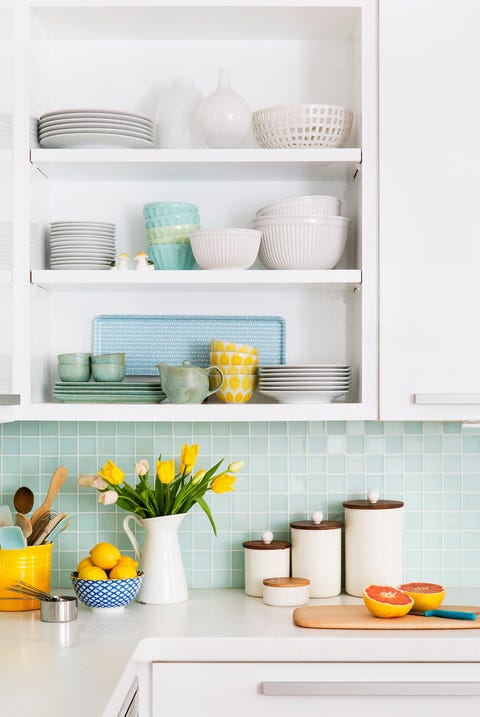 Proof that you don't have to sacrifice style for function. Organize each shelf or grouping of dishware by color for an eye-catching display.
Contrasting Bedroom Decor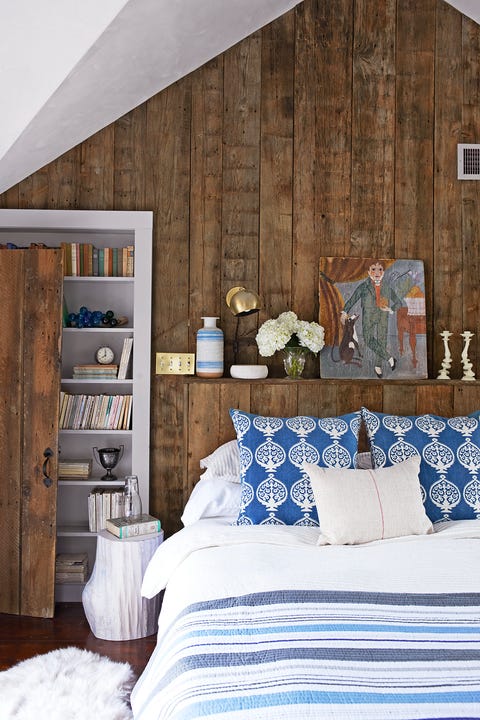 To offset the dark wooden walls and bed frame, dress the bed with crisp white and blue bedding.
Bright Yellow Accessories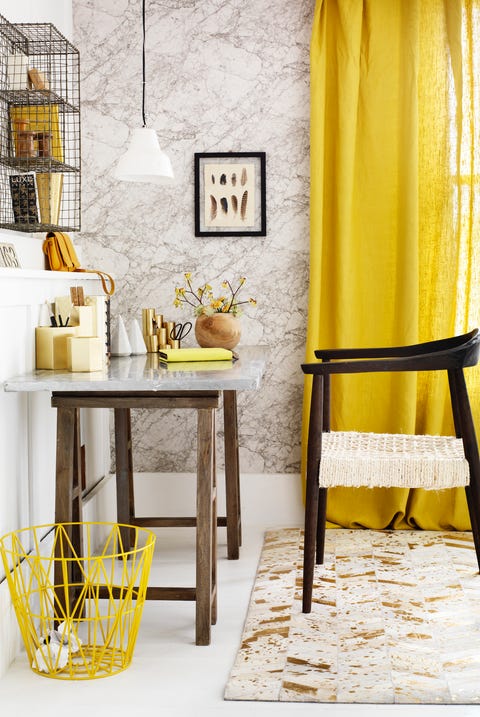 With yellow curtains, flowers, and decorative pieces, give any room the sunshine treatment.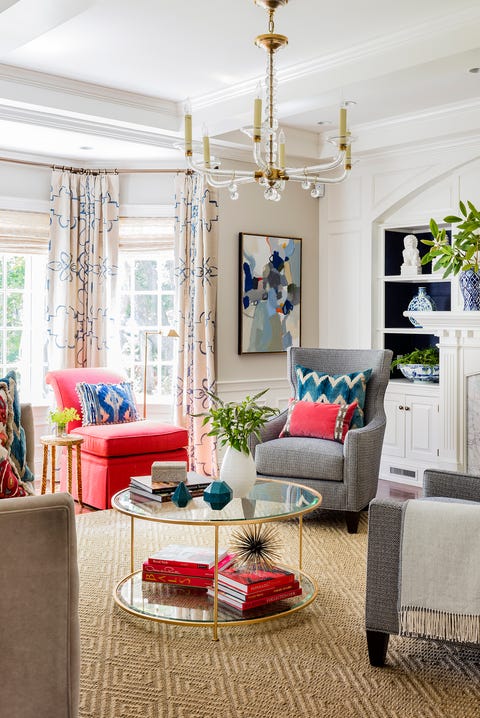 Incorporate everything that the season has to offer — bright colors and fresh greens — into your living space with patterned throw pillows and indoor plants.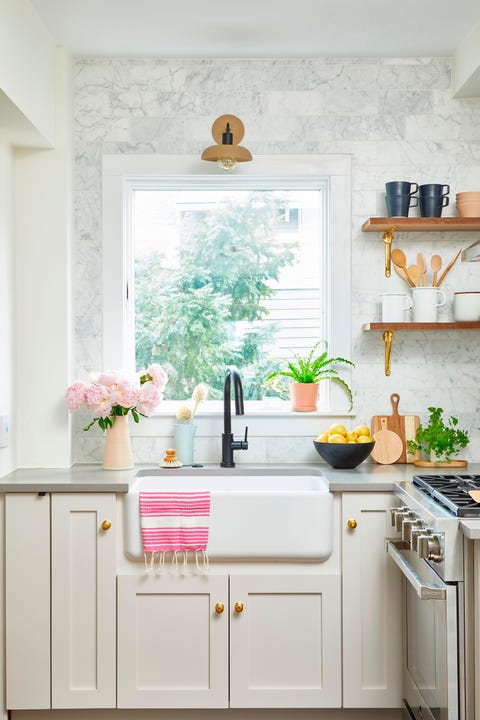 Bring Mother Nature indoors by scattering plants and flowers — remember: fresh is best — around your kitchen. Just keep 'em near the sink, so you'll remember to water them.
Functional Kitchen Centerpiece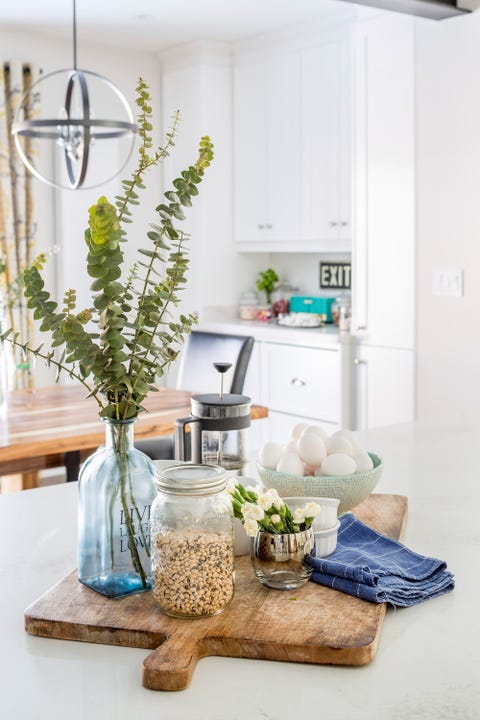 Keep your day-to-day essentials within reach by placing them in jars, bowls, and vases on a large cutting board in the center of the kitchen island or table.